Instagram: beware of bad influencers…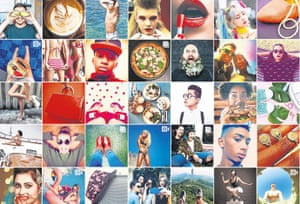 The picture-sharing site and its ilk are full of celebs peddling products and not being open about what they get in return. Will regulation help?
The sun-drenched beaches of Exuma gleamed as brightly as the skin of the world-famous supermodels stretched out on yachts or dancing around flickering fires in the promotional video for Fyre, the glamorous music festival turned shambles turned scam that became the subject of the Netflix documentary Fyre: The Greatest Party That Never Happened.
The likes of Bella Hadid, Kendall Jenner and Emily Ratajkowski, all of whom have significant followings on Instagram and other social networks, were co-opted by the festival organiser Billy McFarland – now serving six years in prison for fraud – into posting plain orange squares to Instagram in a campaign to build anticipation for the festival, which it was promised would be held in the Bahamas in 2017.
Continue reading...