Is eating bugs any morally different than eating cows?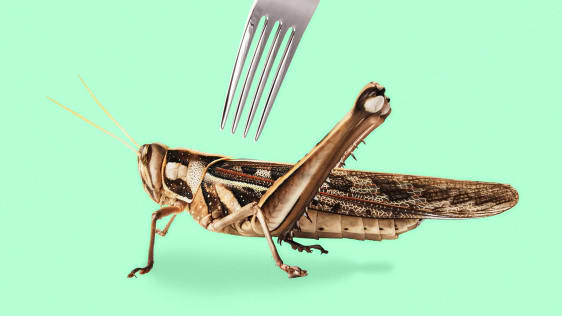 Insect protein is a growing market, promising to offer sustainable, fast-growing protein sources. But can insects feel? And if they can, are insect farms any different from factory farms in terms of animal suffering?
In just the past couple of years there has been a hive of activity in the edible insect industry. In the United States, crickets, mealworms, black soldier flies, grasshoppers, ants, silkworms, cicadas, and other crawling critters have found their way into restaurants, baseball stadiums, and even supermarkets in the form of protein bars, pastas, chips, hamburgers, and meatballs. The trend is international: The insect protein market is projected to be worth $8 billion by 2030, up from less than $1 billion in 2019.