The creators of 'Monument Valley' are back with a game no one expected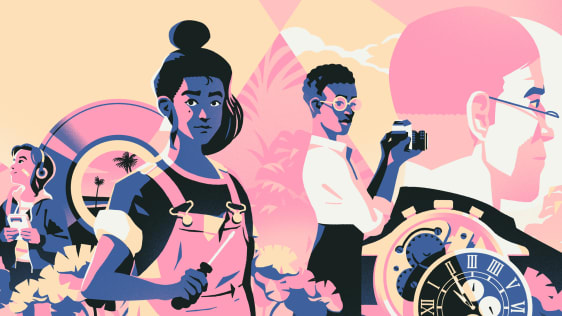 Five years after Ustwo released the smash hit, the studio is releasing a game that's just as surprising.
In another life, I worked in a video production studio. One day, a client came in with a broken tape from an old camcorder, with its ribbon clearly split. He held it out to me like a bird with a broken wing. It was of personal significance, he explained, and he just hoped we could help. So my boss took it to the back, where he gingerly deconstructed the tape, loosening the ribbon and carefully applying a piece of Scotch tape to fuse the tear. Then he spun the spools tight using the eraser end of a pencil, pirouetting like a prima donna. I pressed play, and began digitizing the footage like any other car commercial or football conference I edited at the time—until I saw what the client had been so protective about. It was a scene he'd clearly played, rewound, and played again, probably through the tiny screen of his camcorder, so many times that he literally wore out the tape: Roughly seven minutes of he and his wife holding a baby in the hospital. A baby who, I slowly gathered, never made it home.