You can now buy The Impossible Burger in grocery stores (if you're in SoCal, at one specific grocery chain)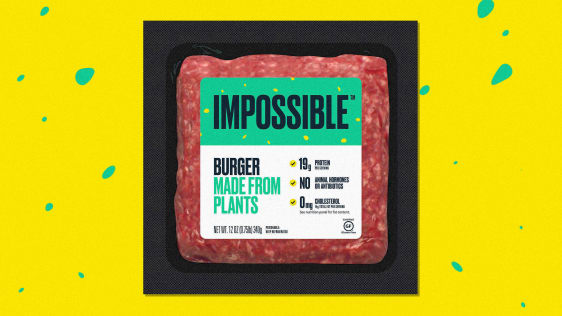 It's the start of a rollout for consumers of the fake meat that's become so popular at restaurants.
It's now possible to try cooking the plant-based, very beef-like Impossible Burger at home—but at the moment, only if you happen to live in Southern California. Beginning tomorrow, the plant-based meat will be available at Gelson's, a grocery chain with 27 stores in cities including Los Angeles and San Diego. It's the first time that the food, which is sold in more than 17,000 restaurants, will be available in supermarkets.