Want to know your rights but only have 60 seconds?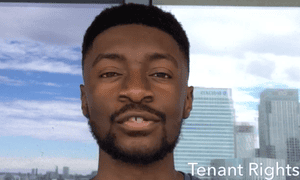 London barrister hopes to educate people about the law with bitesize Youtube videos
Christian Weaver likes to keep it concise. His video series 'TheLawin60Seconds' is pioneering legal advice for an age of supposedly limited attention spans.
The 24-year-old lawyer has begun teaching people about their rights in online talks to camera that aim to simplify the complexity of legislation into a few basic principles.
Continue reading...